Posts for: January, 2017
By Joel S Andre DDS, PC
January 19, 2017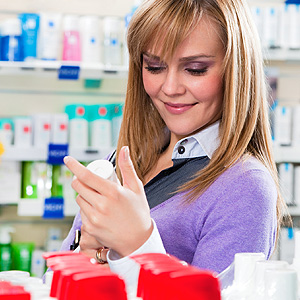 The American marketplace usually offers us plenty of buying choices — sometimes it seems too many. A case in point: the toothpaste aisle at your local supermarket.
It can be a bit overwhelming with all the razzle-dazzle packaging and exciting claims of "Whiter Teeth!" or "Fresher Breath!" But toothpaste really isn't that complicated, if you keep in mind its primary goal: to help you with your toothbrush remove disease-causing plaque from teeth surfaces.
And the vast majority can, thanks to ingredients you'll find in just about every brand. All toothpastes, for example, contain some form of abrasive material that boosts the mechanical action of brushing to remove plaque. This isn't new: the ancient Egyptians used ox-hoof ashes, burnt eggshells and pumice as abrasives. Today you'll find hydrated silica (originating from sand), hydrated alumina or calcium carbonate as abrasives on the ingredient list.
You also need some form of detergent to help loosen and break down substances that won't dissolve in water. Toothpaste detergent is much milder than that which you use on your dishes. The most common is sodium lauryl sulfate, a foaming agent found in shampoo and other beauty products. It's been used safely for half a century in toothpaste, although it can irritate the inner linings of some people's mouths. If this is a problem for you, you should look for toothpaste with a different detergent.
There is also a myriad of other ingredients, including binders, humectants (which help the toothpaste retain moisture) and flavorings. You may also find bleaching agents that help brighten your teeth, although they may not be strong enough to remove deep staining, something we would need to help you with.
And let's not forget one other frequent ingredient: fluoride. This natural chemical strengthens enamel and helps fight tooth decay as part of a disease prevention strategy. It's perhaps the most valuable ingredient you'll find in toothpaste, so make sure it's in your chosen brand.
If you want to simplify your decision, choose toothpaste with the seal of acceptance from the American Dental Association. The seal indicates the claims of the toothpaste manufacturer have been independently verified. You can trust those brands to help keep your teeth clean and free from disease. In the end, that's really what you want from your toothpaste.
If you would like more information on the right toothpaste for you, please contact us or schedule an appointment for a consultation. You can also learn more about this topic by reading the Dear Doctor magazine article "Toothpaste: What's in it?"
By Joel S Andre DDS, PC
January 04, 2017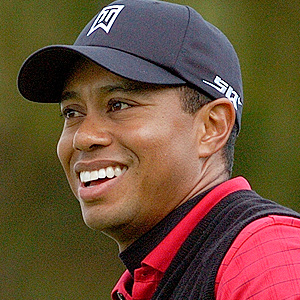 Let's say you're traveling to Italy to surprise your girlfriend, who is competing in an alpine ski race… and when you lower the scarf that's covering your face, you reveal to the assembled paparazzi that one of your front teeth is missing. What will you do about this dental dilemma?
Sound far-fetched? It recently happened to one of the most recognized figures in sports — Tiger Woods. There's still some uncertainty about exactly how this tooth was taken out: Was it a collision with a cameraman, as Woods' agent reported… or did Woods already have some problems with the tooth, as others have speculated? We still don't know for sure, but the big question is: What happens next?
Fortunately, contemporary dentistry offers several good solutions for the problem of missing teeth. Which one is best? It depends on each individual's particular situation.
Let's say that the visible part of the tooth (the crown) has been damaged by a dental trauma (such as a collision or a blow to the face), but the tooth still has healthy roots. In this case, it's often possible to keep the roots and replace the tooth above the gum line with a crown restoration (also called a cap). Crowns are generally made to order in a dental lab, and are placed on a prepared tooth in a procedure that requires two office visits: one to prepare the tooth for restoration and to make a model of the mouth and the second to place the custom-manufactured crown and complete the restoration. However, in some cases, crowns can be made on special machinery right in the dental office, and placed during the same visit.
But what happens if the root isn't viable — for example, if the tooth is deeply fractured, or completely knocked out and unable to be successfully re-implanted?
In that case, a dental implant is probably the best option for tooth replacement. An implant consists of a screw-like post of titanium metal that is inserted into the jawbone during a minor surgical procedure. Titanium has a unique property: It can fuse with living bone tissue, allowing it to act as a secure anchor for the replacement tooth system. The crown of the implant is similar to the one mentioned above, except that it's made to attach to the titanium implant instead of the natural tooth.
Dental implants look, function and "feel" just like natural teeth — and with proper care, they can last a lifetime. Although they may be initially expensive, their quality and longevity makes them a good value over the long term. A less-costly alternative is traditional bridgework — but this method requires some dental work on the adjacent, healthy teeth; plus, it isn't expected to last as long as an implant, and it may make the teeth more prone to problems down the road.
What will the acclaimed golfer do? No doubt Tiger's dentist will help him make the right tooth-replacement decision.
If you have a gap in your grin — whatever the cause — contact us or schedule an appointment for a consultation, and find out which tooth-replacement system is right for you. You can learn more in the Dear Doctor magazine articles "Dental Implant Surgery" and "Crowns & Bridgework."